Aug. 17, 2022
Two sisters are out to change the way athletes train and kids play sports, developing a portable interactive wall.
Shelley Sandbulte-Timmer and Pam Sandbulte-Meitzler are the founders of PlayOff, which aims to create the world's first interactive and portable sports performance wall.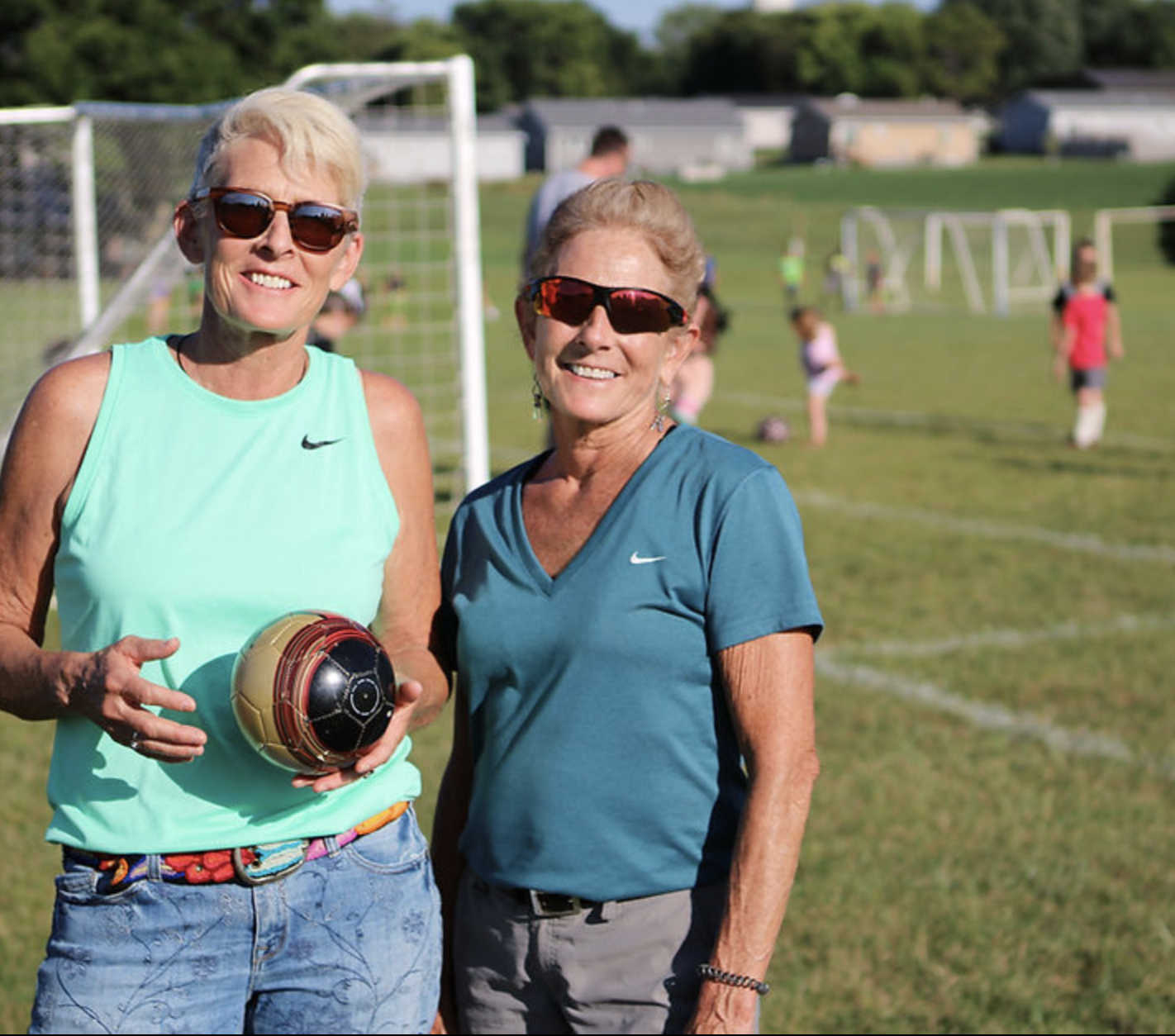 They grew up playing multiple sports in northwest Iowa and raised kids who returned them to youth athletics. After plenty of practices retrieving balls, the concept for the wall was born.
But the idea was the easiest part. They started working on it several years ago, and bringing the product to reality has been "a hard road," said Sandbulte-Timmer, who now lives in Sioux Falls and is leading the effort to bring the product to market.
She's a participant in the most recently announced CO.STARTERS program through Startup Sioux Falls.
The former high school science teacher and gymnastics rec director now is driving for ridesharing services while she focuses on launching the business. Sandbulte-Meitzler is based in Illinois and has a background in magazine publishing.
"We went through a lot of design ideas and materials, which was hard because the prices went up so high and getting quotes back from China was more difficult and takes time," Sandbulte-Timmer said.
After several attempt at prototyping, the sisters decided to use their own engineer, and the company was formed in 2021.


The portable sports wall stands 6-feet-by-8-feet and is designed to use in a driveway, backyard, field or indoor facility. It includes an adjustable tilt and rebound strength so "nearly any shot can be taken," according to the product description, with rolling wheels and an interlocking brace system and anchors for strength and stability.


It pairs with a Bluetooth target and app software and supports a wide range of sports – essentially anything involving a ball.
"I've used it for pickleball, racquetball, tennis, basketball passing against it, soccer dribbling, volleyball back-and-forth passing, pitching softball and baseball," Sandbulte-Timmer said. "It dampens the hit a little bit, but I think that's a good thing because if the ball was coming back at the same speed you hit, it would be a problem."


The amount of air used can be adjusted to impact dampening, or "how springy," the wall is, she said.


The hope is to fund the initial manufacturing through crowdfunding and sell it online, she said. They're shooting for the start of pre-ordering this fall for delivery early next year.
In the meantime, she's working on everything from applying for business grants to sourcing manufacturers and learning digital marketing.


"I constantly have something I have to work on, but I like working by myself," she said.
To learn more about PlayOff, click here. 
Get our free business news delivered to your inbox.

Two sisters are out to change the way athletes train and kids play sports, developing a portable interactive wall.
Have a business news item to share with us?