Do you need some inspiration to get your entrepreneurial venture started? The BEDC has again partnered with Driven Society to bring Bermuda's entrepreneurs InspireCon 2022.
A spokesperson said, "On Thursday, November 3rd, a line-up of international talent, including Arianna Rose & Soleil Laurent, Founders of the Equality Education, Brandon Pankey, Founder of Apex, and Songe LaRon, Co-Founder of Squire.
"Born in Bermuda in 2019, InspireCon is an international event series focused on entertainment and enrichment, where ideas are born, cultivated, and released to effect change in our communities.
"Along with a continental breakfast, attendees will spend half of the day discussing a variety of topics including, taking the leap into entrepreneurship, leveraging technology to take your lifestyle business to the next level, transitioning from a corporate job to entrepreneurship, mindfulness and being intentional.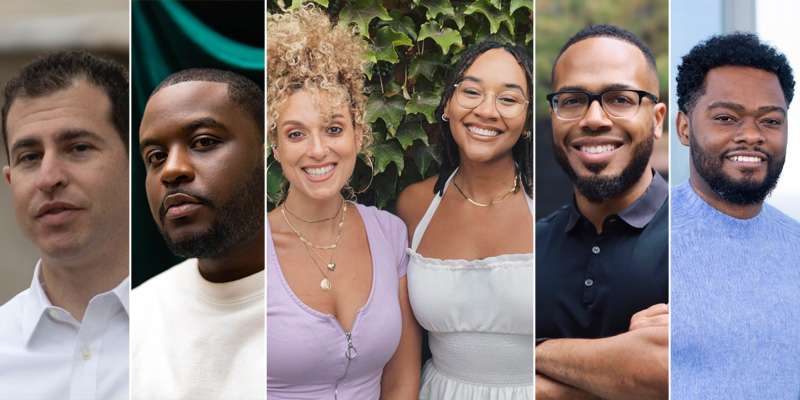 "Conversations will be shared with Songe LaRon who left a desk job behind to create booking software for the nation's 109,000 barbershops. Today, he and his partner's fast-growing startup, Squire Technologies, is valued at some 60 times this year's estimated sales and is featured on this year's Forbes Next Billion-Dollar Startups.
"Entertainment executive Brandon Pankey founder of Artist Presented Experiences [APEX], a new AVOD video network dedicated to programming curated for and by music artists. APEX offers viewers diverse, artist-centric content, starring and produced by some of the industry's most influential and sought-after talent, to create original scripted, unscripted, and licensed programming.
"Rounding out the panel, Arianna Rose & Soleil Laurent, Founders of the Equality Education will share their journey of establishing their business to help transform limiting beliefs into empowering ones. Their offerings include a comprehensive social-emotional and diversity awareness centered curriculum as well as empowering products for educators, parents and children.
"Accompanying the panelists are Driven Society's own Dustin Edelhertz and Travis Weeks who are both entrepreneurs."
Dustin Edelhertz  said, "We're so happy to be invited back to Bermuda and share in the creative energy we feel every time we visit. Having the opportunity to have conversations around mindfulness and entrepreneurship, helping someone along their journey, is an experience we don't take for granted. This year we selected some very special guests whose stories are sure to inspire you to keep pushing forward with your goals and dreams. We'll see you soon!"
The spokesperson said, "The event will be hosted by HSBC in their Harbour View Centre in Hamilton. Tickets are on sale now and are only $35. Log on here to register."
#BermudaBusiness
Category: All, Business, News





Archives:
Categories:
Tags:
Bernews